New song
`
Hey,
Today i wrote a new song, it's called "Royal". It's something a lil' different very melodramatic. a slow but in my opinion powerfull song. I've also recorded a home demo of the song.
Hope u get the chance to hear this one live soon,
Chreerz
tattoo fever
Hey Folks,
Today i went for my 3rd tattoo i now got two small ones, and a bigger tribal.
Like last time it went down very easy, and thanx to Gerben for doing a great job on it.
I have to be very carefull cause if i continue like this i'll have to join the chili peppers:)
here's a pic of the 2 chinese ones i'll post the other one when it's less Bloody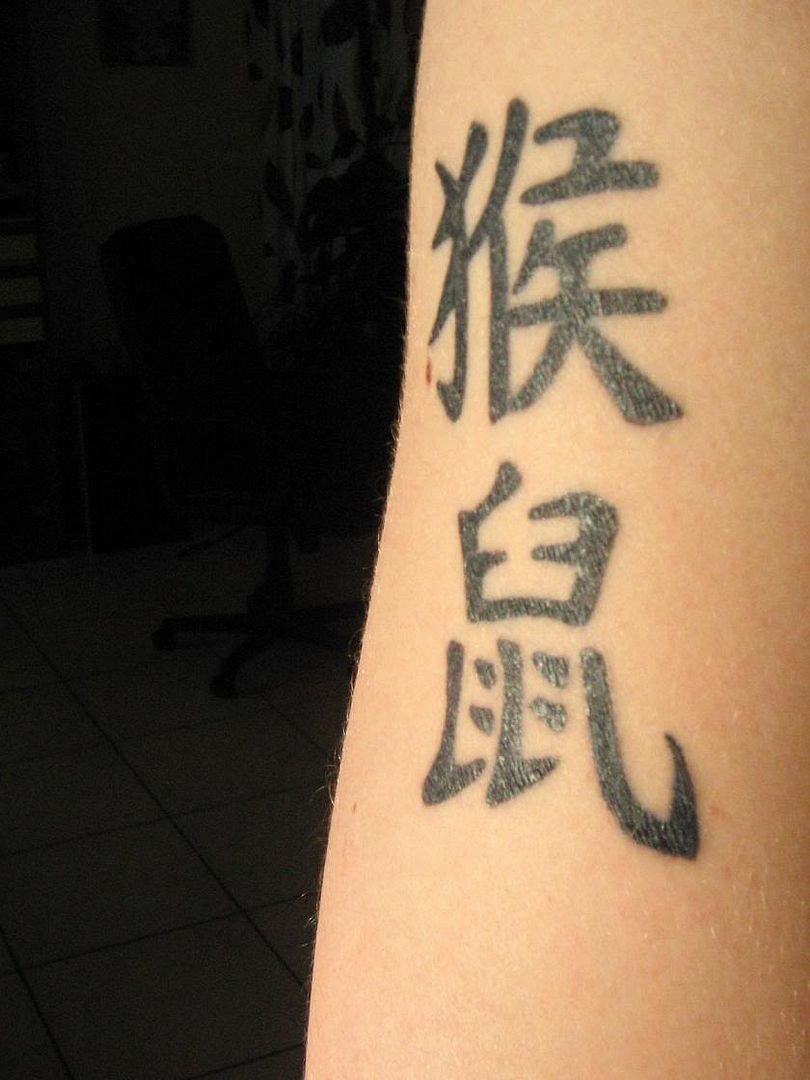 new promo pic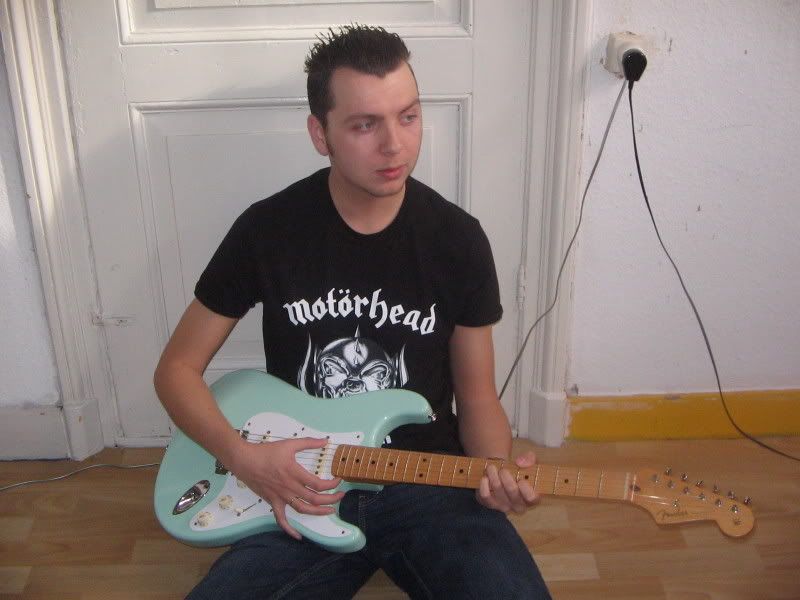 Inspiration
Current inspiration.
We'll it also seem fun to me to tell u what music I'm listening to at the moment, cuz this might be stuff that u also like. Lot 's of stuff I listen to also inspire me to write songs in new directions. Right now I'm listening to Killing Joke a lot, went to their gig at the Paradiso and it rocked. For listening ….well try their new album.
Another day at the studio
Another day at the studio.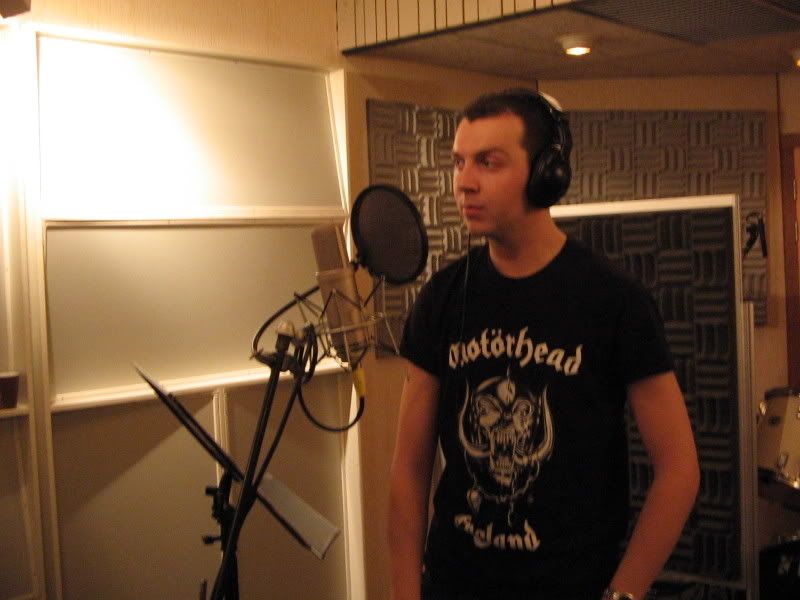 Currently Chris is recording an E.P simply called E.P. For this he is teaming up with long time producer Frits van Mourik. Now they are in the mixing process of all this. Songs recorded are My kind, Selfpity, and Z'song. We've also found someone who started to work on the artwork and are now in search for the right company to print it. After this is done there will be a release party in his old neighbourhood and also one in The Hague , where he is currently based. Dates will be announced a.s.a.p. The EP can be ordered through this website, so keep checking it out! we'll try to get it out as soon as possible with a big bangJ.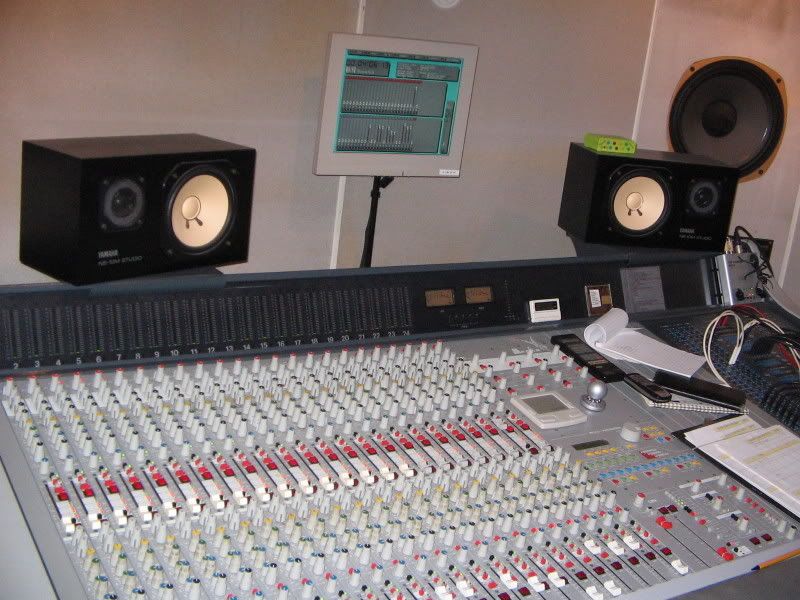 Mach
Zaterdag 25 maart singer-songwriteravond in Mach!
The gig at Mach Hellevoetsluis was superb!.
Although it was only a 30 minute gig, the atmosphere was awesome.
The setlist was something like this;
- My kind
- No reasons
- Artificial human
- Selfpity
-
Passion of lovers (bauhaus cover)
- god
-
First of the gang (morrissey cover)
- Z's Song
- Invisible movements (John Frusciante cover) The people who also performed that night we're Vera, Ruud Noorlander, Lillith. Mach was pretty filled with lots of people who truly want for the acoustic spirit. And I have to say I loved every minute of it. I think somewhere later this year we'll head back to Hellevoetsluis.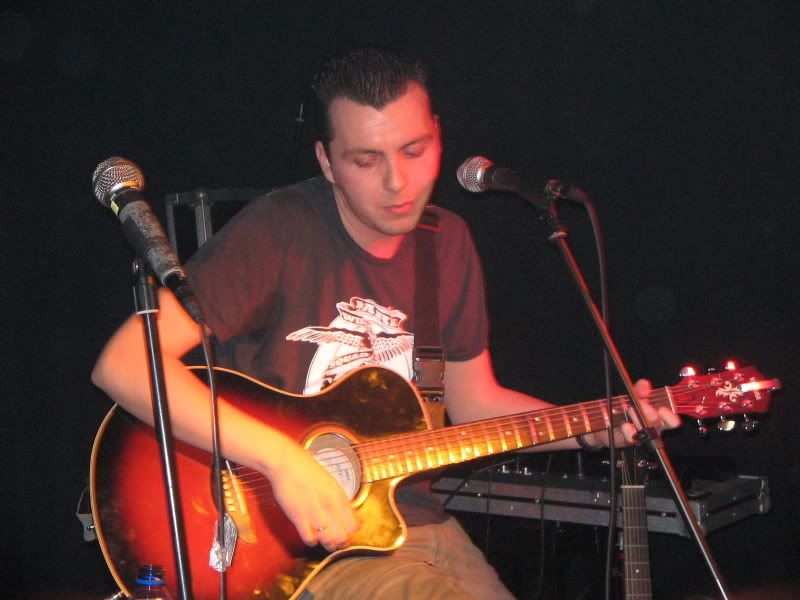 Haagse popweek 2005
Haagse popweek 2005 ; Enthousiaste groep singer- songwriters verwarmt Savanna.
Wie van singer songwritermuziek houdt is vanavond zeker op zijn plaats bij eetcafé Savanna. Bij binnenkomst wordt je verwarmd door een groepje enthousiaste muzikanten en opgewarmd door een openhaardvuur. Je voelt je meteen thuis met Singer Songwriter Unite, White Sands en Templo Diez. Hier en daar zitten voor aanvang nog groepjes mensen te eten, liggen instrumenten verspreid over de grond en hebben anderen weer een goed plekje opgezocht bij het haardvuur.

Vanavond is een volle avond. Maar liefst vijf singer songwriters onder de noemer Singer Songwriter Unite (SSU) treden op. Daarna volgen White Sands en Templo Diez met in de hoofdrol Pascal Hallibert.

Als eerste van de SSU treedt Christian Alsemgeest op. Maar hé, wat is dat nou? Oorspronkelijk is Christian niet aangesloten bij SSU. Bij nader onderzoek blijkt dat Jeroen van der Wiel op vakantie is in Griekenland en dat mede-SSU'er Stefan Oosthof een geschikte invaller heeft gevonden. Christian is inderdaad geschikt om te mogen openen. Zijn popliedjes liggen lekker in het gehoor en hier en daar sprenkelt hij zelfs met blues. Iemand uit het publiek merkt op dat hij soms net een jonge Elvis lijkt, zoals hij daar staat te spelen met zijn gitaar.
Bron: Vpro 3voor12
Heeeey.
Untill the site is online i decided to keep u posted here.
Enjoy Cheerz